Replacements for Asbestos Siding
If you decide to completely remove your asbestos siding, you'll naturally need to replace it with something. There are many options, from vinyl to wood. When making your decision, you'll want to take into account several factors, such as how the material looks and how well it will hold up to the elements.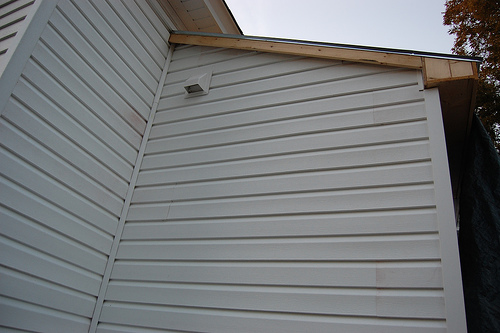 Vinyl siding is a common choice for homeowners, but it's not without its downsides. Many people think vinyl is too perfect-looking. It provides little-to-no insulation value, and repairs can be difficult. Even just a few months after the original installation, trying to color-match damaged pieces can prove impossible. Vinyl siding has a lifespan of 15-20 years. Additionally, in the event of a house fire, vinyl releases toxic gases—bad for the environment, and often responsible for fire-related deaths.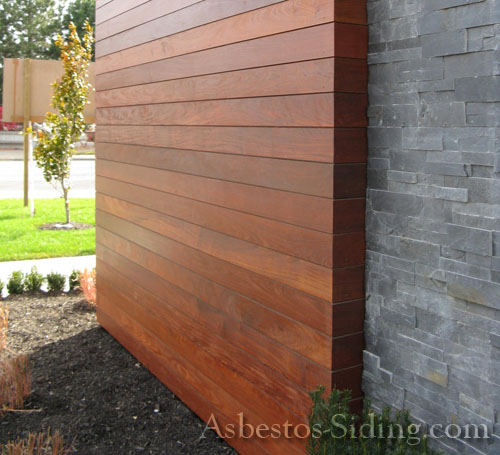 Wood siding comes in many different types, and the exact characteristics vary greatly depending on which species you choose. If you want the best, however, Ipe is a solid investment. You may know this exotic species for its use as decking, but it's great for siding as well. It is naturally beautiful and durable, lasting up to 100 years. Unlike vinyl, it does provide some insulation value. As long as you order from a reputable supplier, it is an eco-friendly option. No worries about toxic gases here. In fact, Ipe is even mildly "fireproof".
In the end, whether you go with vinyl, Ipe, or some other siding option, either choice is better than asbestos. Just be sure to take the proper precautions and follow all laws when performing the replacement.

Advertise Here
*This site does not offer legal advice, and none of the information presented is to be taken as such.
© Copyright Asbestos-Siding.com, all rights reserved.